SMEDG - OLD NOTICES ARCHIVE 2005

St Barbara's Day
at the Spicy Island Restaurant, Tower Square, Miller Street, North Sydney Friday, 2nd December at 12.15 pm This event always attracts an eclectic collection of your industry's finest...... and some others........ so bring your camera
Details Here
Excellence in Exploration & Mining 2005
An annual event in its third year incorporating the NSW Miners and Explorers' Conference
17th - 18th October 2005 Sofitel Wentworth - Sydney
Click HERE to Register Here's the website at website at www.miningevents.com.au
In Association with: Mining Journal, Mining Monthly, Mining News.net, Golden Cross Resources, The Sydney Mining Club, Allegiance Mining, Intierra Resource Intelligence, Radar Investor Relations, Sino Gold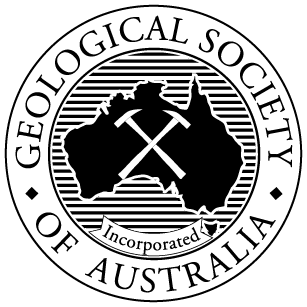 GSA(NSW) Branch Meeting
Dr John Bradshaw
"Burying the Problem. Will Geosequestration Solve the Challenge of Increasing CO2 Emissions?"
Wednesday, 21st September 2005
Venue Map Biomedical Theatre D, Biological Sciences Building, UNSW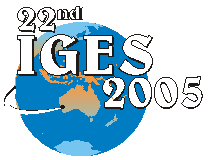 19-23 September Sheraton Perth Hotel Perth, Western Australia
NSW MINERAL EXPLORATION & INVESTMENT 2005 CONFERENCE
Thursday 1st and Friday 2nd September 2005, Four Seasons Hotel, Sydney The NSW Department of Primary Industries (Mineral Resources Division) is again presenting this major biennial conference on 1-2 September 2005 in Sydney. This will be the premier NSW minerals exploration and investment event in Sydney this year, and is not to be missed. The Conference will feature the latest information on exploration initiatives, project developments and investment opportunities. Keynote speakers Mr Ian Johnson, Chairman of Newcrest Mining Limited (Day 1) and Mr Tony Haggarty, Managing Director of Excel Mining Limited (Day 2) will head up what is a high quality conference program.
Conference Flyer .pdf Conference Preliminary Program Registration Form Full conference details will be updated leading up to the conference on the Department's website www.minerals.nsw.gov.au For further information/enquiries, please contact Geoff Oakes (Conference Manager) on (02) 8289 3932; Email: geoff.oakes@minerals.nsw.gov.au or Karen Varnum on (02) 4931 6481; Email: karen.varnum@minerals.nsw.gov.au
WIMNet
Sponsored by Minerals Corporation and Vic Alexander will be present to say a few words. Light refreshments will be provided. Cost $5 per head. A reminder that WIMnet is open to "everyone who is interested in women in mining" so please come along and support us.
Wednesday 31st August 2005 6pm – 8 pm, AWA Building, Level 5, 47 York Street, Sydney RSVP to: Charlie Seabrook Any queries, please contact Charlie (+ 61 (0)2 8223 3715) or Sue Border or Cay Cay Mimms .
8th SGA Biennial Meeting - Beijing, China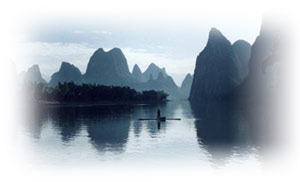 The 8th SGA Biennial Meeting will be held in August 18-21, 2005 in Beijing, China. www.sga2005.com
It's National Science Week 2005!- 13th to 20th August
CONGRATULATIONS! Lindsay Gilligan has been appointed Director, Geological Survey of NSW & Director, Exploration NSW
E-mail here to contact Lindsay
Survey Lindsay's domain here in the Department of Primary Industries - Mineral Resources
Not even standing room left - you could try getting on the wait-list. Book early next year ya bloody dills!
The Australian Mines and Metals Association conducted a briefing session in Sydney on the future of Industrial Relations on 11th August. It was open to the public. A .pdf is available with more information. Click to open. Details: Alison Moylan at Alison.moylan@amma.org.au or telephone (02) 9211 3566 Information provided by the Institute of Public Affairs

The next ASEG NSW Branch meeting is on Wednesday 20th July at the Rugby Club - Level 1, Rugby Place (near Pitt and Alfred St), Sydney - 5:30 pm for 6 pm. Our speaker is Dave Robson, Geological Survey of NSW. The focus of his presentation will be on the current and future activities of the Geological Survey with details on geophysical surveys, DIGS, MinView and 3D/4D visualisation. It will include information on the relocation, staffing levels, recruitment, marketing, data delivery and the advantages (?) of being part of a much larger Department.

Cobar Branch - AusIMM Greg Corbett - Technical Session Is there a Place for Cobar in the Epithermal Classification?
19th July, 2005 Cobar Bowling Club - All Welcome - Refreshments & Finger Food provided
The SEEGrid Roadshow project is titled Showcasing Interoperability of Government Geoscience Data to the Australian Minerals Industry. The SEEGrid Roadshow project will run a series of executive briefings and technology diffusion workshops in each capital city to promote the benefits of interoperable services to a broad spectrum of organisations within the industry, public and academic sectors. (Whew!) Click here for details & click here for more detailed details (Show me another web site that delivers this level of service!)
Tuesday 12th July 2005 Time: 6pm for 6.30pm start & then till 8pm UBS, Level 25, Governor Phillip Tower, 1 Farrer Place, Sydney. RSVP: Friday 8th July 2005 to Cay Mims 0403 043 642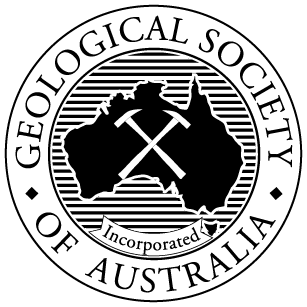 Geological Society of Australia Specialist Group in Geochemistry, Mineralogy and Petrology
13th - 15th July, 2005 Sails Resort, Port Macquarie.
2005 Winter Harbour Cruise Friday 24th June
Sponsors: *** Placer Pacific *** International Base Metals *** ALS-Chemex ***
Click Here to open Booking Form .pdf
in Perth Wednesday 25th May 2005

WIMNet
Thursday 12th May 2005 UBS, Level 25, Governor Phillip Tower, 1 Farrer Place, Sydney.
CSIRO
Riverside Auditorium, North Ryde,Wednesday 27th April, 5005

CSIRO Wealth from Oceans Flagship and CSIRO Exploration & Mining Supported by: Geoscience Australia, National Oceans Office, Sydney University, Adelaide Brighton Limited, Nautilus Minerals Limited, Neptune Resources Limited, Oceania Consulting Pty Ltd., Placer Dome Oceania Limited, Quaternary Resources Pty Ltd., CSIRO Information & Communication Technology, CSIRO Mathematical & Information Sciences, CSIRO Petroleum Research, CSIRO Marine and Atmospheric Research, CSIRO Telecommunications & Industrial Physics


Angel Place Sydney, March 17th & 18th
Australian Institute of Geoscientists - Sydney Mineral Exploration Discussion Group - Australian Industrial Minerals Society
INFORMATION - VENUE - SPEAKERS REGISTRATION .doc REGISTRATION .pdf
EARLY BIRD REGISTRATION A$330.00. GENEROUS STUDENT & OTHER CONCESSIONS
Quality Minerals Winning Markets