SMEDG CHRISTMAS CRUISE 2013
"THE DAVE CLAPPISON CRUISE"

Remembering Dave Clappison
HEDG - 26 November, 2013. Mitch Furnass, Ardlethan Tin Field - James Ballard, Murray-Darling Basin For details go to Notice and HEDG Flyer
AIG - Three Economic Geology Short Courses in Adelaide this November
Ore Textures and Breccias, Gossans and Leached Cappings and Carbonate Replacement Deposits
Dr Roger Taylor - 25th to 29th November - North Adelaide
From the Flyer: "...not for spruiking the share price.....camaraderie, not networking.....enjoying the company of people interested in geology." Great excursions: Mt Bischoff - Sheffield - Stormont - Firetower - Kara. Check it out, great value at $160!
Accommodation booking form for Cradle Mountain Chateau
Presentation .ppt's coming soon!
Saint Barbara's Day Lunch Notice
The Orchard Tavern, 455 Victoria Street, Chatswood
Friday 6th December, 12:15 for 12:30pm
Luncheon Photos from last year
SRK put on a 2 day workshop – "Exploration and Mining Assets Valuation" in Sydney on 20 and 21 November. For details go to http://www.srk.com.au/en/page/workshops-seminars
Corbett and Menzies Consulting An Introduction to Porphyry Cu-Au Exploration
A Field Training Course - 15th to 20th November 2013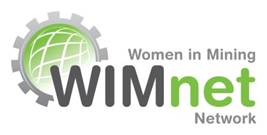 The WIMnet NSW Committee invited you to attend: WIMnet NSW Networking Lunch They were privileged to have Donna Frater, Principal Geologist, BHP Billiton Mitsubishi Alliance and past WIMnet Chair, to speak on the day about her career in the mining industry, the role of groups like WIMnet and the MCA in supporting female participation in the industry, and her thoughts on the recent MCA Gender Diversity white paper. Donna chaired the MCA Workforce Gender Diversity Review Reference Group that oversaw the production of the white paper in June of this year summarising the state of diversity in the mining industry and recommending recommended initiatives for improving gender diversity in the industry. There was an opportunity to network with your industry peers. Date: Friday 25 October 2013 Time: 12:15 – 2pm Venue: E&Y Level 33, 680 George St, SYDNEY Cost: $20 per person (Includes Lunch) For further information please click here WIMnet looked forward to welcoming you at this event. Kind regards, The WIMnet NSW Committee
Greg Corbett's Two-Day Short Course Flyer EPITHERMAL & PORPHYRY ORE DEPOSITS - Field Aspects for Exploration Geologists To Register online go to http://bookings.aig.org.au and follow the links.
The AusIMM Sydney Branch Committee would like to invite you to attend The AusIMM Metallurgical Society and AusIMM Sydney Branch G D Delprat Distinguished Lecture Series Professor Graeme Jameson Inventor of the Jameson Cell- the most financially successful Australian invention in three decades Come and meet one of Australia's mineral processing icons! Registrations were open for the AusIMM Metallurgical Society and AusIMM Sydney Branch G D Delprat Distinguished Lecture Series featuring Professor Graeme Jameson, University of Newcastle who will be presenting Size Matters – Coarse and Quick Flotation Can Reduce Costs. Date: Thursday 3 October 2013 Time: 5:15pm for 5:45pm start Venue: Royal Exchange of Sydney, 1 Gresham St SYDNEY Cost: Free to attend Info for this event, please click here For more information regarding this event, please click here
MINES & WINES WEB SITE LINK - PROGRAM, EVENTS

Greg Mortimer's Dinner Presentation Pictures - Everest, K2 and Antarctica
Ken Maiden (SMEDG-AIG Poet Laureate) Poetic Summation
Pre-Conference Tour - Copper Hill Photos
Roger's Pics
Kim's Pics
MINES & WINES 2010 - PRESENTATIONS
World Gold Conference 2013 and 2nd International Geometallurgy Conference Brisbane, September 2013.
In the middle.....
Prof. Neil Phillips - Formation of Gold Deposits Workshop - Brisbane Saturday 28 September 2013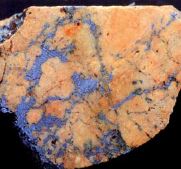 Geoff Derrick's Mount Isa Geotour
25th to 31st August 2013
The ASEG and PESA 23rd International Geophysical Conference and Exhibition will be held in Melbourne from August 11th to 14th, 2013. The theme for the conference is "The Eureka Moment" – capturing ASEG's and PESA's quest for discovery, insight and learning, but also with a sub-contextual nod to the golden riches of Victoria's past. Details at:
http://www.aseg-pesa2013.com.au/
The NSW Mineral Exploration & Investment Conference is a biennial event that the Department has organised since 1993. The conference was held on Wednesday 17 and Thursday 18 July 2013 at the Novotel Sydney Brighton Beach. For information contact: Vince Fallico | Project Officer | Industry Coordination | Division of Resources and Energy| T: 02 8281 7340| F: 02 8281 7452 | M: 0447 828 551 E: vince.fallico@dwe.nsw.gov.au
www.trade.nsw.gov.au
SMEDG Winter Harbour Cruise 2013
Date: Friday 5th July, 2013 Feasted on gourmet food, downed a few ales and sipped on wine aboard the 'MV Proclaim'!
Boarded at McMahons Point Wharf 12.50pm Departed at 1.00pm for Opera House Returned at 5.00pm; a happy gang retired to the Blues Point Hotel for some cleansing ales..... For further details, please refer to the flyer.
PICTURES
MORE PICTURES
Winter Sydney Harbour Cruise Sponsors

The AusIMM Geoscience Society Distinguished Lecture Series
AusIMM Geoscience Society Distinguished Lecture Series featured Neil Phillips, who presented "Exploration for gold: the different consequences of multiple discoveries or lack of success".
Date: Thursday 16 May 2013 Time: 5:15pm for 5:45pm start Venue: Royal Exchange of Sydney 1 Gresham St SYDNEY
Exploration in the House
Location: Parliament House Theatrette, Macquarie Street, Sydney Date: Tueday 18th June 2013 Time: 1.00 pm to 6 pm
Complimentary but registration is required - see page 2 of notice This is a very worthwhile event and fully supported by SMEDG Poster viewing & Light refreshments served in the foyer until 6pm Exploration in the House - Program & Registration 6:15pm ---- Meal at Thai on 1, NSW Leagues Club, 165 Phillip Street, Sydney Enquiries: Lynn Fletcher +61 2 4931 6714
Vale Keith Scott
We have lost one of the champions of Regolith Geoscience
Keith Scott - Funeral Notice for Thursday, 2nd May, 2013
Australian Regolith Geoscientists Association pays tribute to Keith
WIMnet NSW
Challenging Unconscious Bias to Advance Diversity
WIMnet NSW
invites you to an interactive presentation on Unconscious Bias versus Ingrained Habits led by Simon Corcoran, Project Delivery and Diversity Leader, Australia and Diversity Leader Asia Pacific in PricewaterhouseCoopers' Human Capital group. This workshop, which is free to attend (sponsored by PwC), is intended for all (male and female) who have an interest in promoting diversity in the workplace and developing an inclusive culture. Thursday, 2nd May, 2:30 - 5:30 pm, PwC offices, Sussex Street
Register Here if you wish to attend
Hunter Earth Sciences Discussion Group (HEDG) The next HEDG presentation will be next Tuesday 7th May 2013, at Customs House Newcastle. Drinks and nibbles at the bar at 6 pm, with the talks to start at 6.30 pm. There will be 3 short presentations on coastal geology and geomorphology - mapping and applications. Abstracts and speaker bios are in the
Flyer
National coastal geomorphic information framework (Martyn Hazelwood, Geoscience Australia)
NSW coastal Quaternary mapping project (Alexa Troedson, ex Geological Survey of NSW)
Coastal and estuary mapping and management (Verity Rollason)
18-22 March 2013 School of Earth Sciences, University of Melbourne
This will be a 5-day course of lectures, practical sessions and a field trip, devoted to the Geology of Gold.