Exploration Field Workshop Cobar Region 2004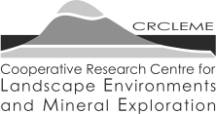 Organised and Sponsored by:
CRC LEME, AusIMM Cobar Branch and SMEDG
Second Circular and Registration Cobar
24th-26th May 2004
Corporate Sponsors
New South Wales Department of Mineral Resources
Placer Dome
Triako Resources Ltd
Polymetals
Geological Ore Search
SGS Australasia
Organising Committee
Convenors: Ken McQueen, Rex Berthelsen, Chris Torrey
Scientific Program: Keith Scott, Vlad David, Roslyn Chan
Field Program: Mike Hicks, Ian Stockton
Social Program: Roger Jackson
AIM AND INVITATION
This field workshop, to be held in Cobar, N.S.W., will be a forum for presentations and discussions on state of the art mineral exploration in the regolith-dominated areas of the western Lachlan Fold Belt. The aim is to bring together researchers and industry practitioners to exchange current ideas and experiences on the most effective approaches to exploration in the region. It is planned to have a strong field-based component and a structure designed to promote discussion of findings and case studies.
All interested are welcome and it is not too late to offer a presentation.
THEMES
It is planned to have presentations and open discussion sessions around the following themes
1.The geological and regolith setting of the Cobar and Central West region.
2. Exploration techniques and approaches;
3. Exploration case studies.
PROGRAM
The workshop will involve 1.5 days of field observations and 1.5 days of presentation and discussion sessions. The two field trips will examine sites illustrating a range of geological and regolith features, including areas of recent work by CRC LEME and the NSW DMR and other locations of exploration relevance.
The following is a preliminary listing of some of the presentations that have been offered to date:
The geological and regolith setting
Vladimir David and Dick Glen (NSW DMR): Geological setting of the Cobar Basin.
Ken McQueen (CRC LEME): The nature, origin and exploration significance of the regolith, Girilambone-Cobar region.
Roslyn Chan: The Cainozoic drainage history of the Cobar region.
Susan Tate (CRC LEME): Characteristics of aeolian materials in the regolith and implications for mineral exploration in the Girilambone-Cobar region.
Mel Jones and Phil Blevin (Consultants): Chemistry, age and metallogeny of the granites and related rocks of the Nymagee region, NSW.
Exploration techniques and approaches (including workshop topics)
Peter Buckley (NSW DMR): The role and a methodology for regolith-landform mapping in regional mapping programs.
Garry Burton (NSW DMR): A new bedrock mapping program for the Girilambone-Bourke region.
Peter Williams (Uni Western Sydney): A supergene exploration model for Cobar style deposits.
Keith Scott and Ken McQueen (CRC LEME): What is the regolith hiding, what is it telling us?
Exploration case studies
Ian Stockton (Cobar Management): The strategy for geochemical exploration around the CSA mine, Cobar.
Rex Berthelsen (Peak Gold Mines): Exploring the Cobar Goldfield.
Chris Torrey (Golden Cross): The Pipeline Ridge Discovery.
Neil Rutherford (Consultant): Geochemical dispersion in the regolith, McKinnons Tank region.
Jeff Reid (Consolidated Broken Hill): Exploring the Elura system.
Ben Ackerman (Univ. Wollongong): The Surface geochemical expression of concealed mineralisation at Tritton.
POSTER PROGRAM
Phil Blevin and Mel Jones (Consultants): The I and S type granites of the Bourke-Brewarrina-Byrock region, NSW..
Karen Hulme (CRC LEME Adelaide Uni.): River red gums a new sampling media for mineral exploration.
Adam Davey, John Josef and Graham Heinsen (CRC LEME Adelaide Uni): Electromagnetic profiling of palaeochannels in the Girilambone region.
Ian Mackenzie (Triako) The Hera discovery, Nymagee, NSW.
Ken McQueen (CRC LEME): Factoring in weathering controlled chemical fractionation in surface sampling media.
MAP AND TRADE DISPLAY
There will be space for organisations and corporations to exhibit their activities, services and products. Please indicate your intention to present a trade display on the registration form. If you have need of facilities other than those listed below (under Venue) please contact the symposium organisers (ph (02) 6201 2520; E-mail kmq@ems.anu.edu.au)
FIELD TRIP
There will be two field trips:
a half day field trip on Monday afternoon 24th May to examine sites close to Cobar;
a 1 day field trip on Wednesday 26th May to examine sites in the region being investigated by CRC LEME and the NSW DMR. This trip will run from 8.30 am to ca. 5.30 pm. Lunch will be provided.
The cost of the two field trips is included in the registration. Delegates wishing to attend the field trip must register their intention prior to the conference.
SOCIAL PROGRAM
Ice Breaker
There will be a get-together and ice breaker on Sunday evening 23rd of May at the Memorial Services Club starting at 6 pm (cost is included in the registration).
Workshop Dinner
The Symposium Dinner will be held on Tuesday evening 25th May in the Memorial Services Club starting at 7 pm (cost is included in the registration).
LOCATION
The Exploration Field Workshop will be held in Cobar, NSW. Cobar (population ,500) is a regional centre with modern facilities including 6 motels, 4 hotels and a caravan park. It is an historic mining centre with a number of interesting tourist attractions including an excellent museum and ancient aboriginal rock art at Mt Grenfell. The area is semi-arid (being at the start of the outback) and the weather in May should be great.
Cobar is within a day's drive from Sydney, Brisbane, Canberra, Adelaide and Melbourne.
Air Link operates twice daily air services to Cobar (except on Saturday) via Sydney and Dubbo. Contact 6884 2435 or through your travel agent.
VENUE
The symposium will be held at the Cobar Memorial Services Club, Marshall Street, (main street) Cobar (ph 02 6836 2102). Presentations will be in the main auditorium.
Presentations
Facilities for oral presentations will include a data projector and PC two 35 mm slide projectors and an overhead projector. Presenters are encouraged to prepare their presentations in Powerpoint and bring it to the workshop on a CD.
Posters and Displays
Poster and display boards will be available in the auditorium. Boards will have a display space of 2.5 m wide by 1.3 m high. Posters and displays will be on view for the full two days of the symposium.
ABSRACTS
Extended abstracts (1-5 pages) are required by the 23rd of April. These must be in the format specified in the sample abstract and submitted in both camera ready and digital form (on disk or emailed). Abstracts will be published in an Extended Abstracts volume available at the workshop.
DEADLINES (NOTE EXTENDED)
Deadline for submission of extended abstracts (in camera ready form see instructions to authors)
23rd April 2004.
Deadline for Early Bird Registration 30th April 2004.
REGISTRATION
| | | | |
| --- | --- | --- | --- |
| Registration Fees: | Before 30/4/04 | After 30/4/04 | Students |
| | $250 | $300 | $100 |
Registration covers attendance at the technical sessions and the two field trips, the ice breaker function (23rd May), lunches, morning and afternoon teas (24-25th May), the symposium dinner (25thMay) and abstract volume.
Name: ……………….
Badge Name: ……………………..
Affiliation: ……………………..
Postal Address: ……………………
Tel: ………….. Fax: ………………
E-mail:………………….
I am attending:——————————Conference———————— Field Trip Monday afternoon Field Trip Wednesday
I enclose payment for the amount of $…..:
Cheque………… Visa……….. Mastercard………………… Bankcard
*Note: American Express or Diners Club are not accepted.
Name on card:………….
Signature:……………..
Card no…../…../…../…..
Expiry date …..
Cheques should be made payable to .CRC LEME, Australian National University.
This document becomes a tax invoice once stamped "PAID".
Return Registration and Payment to:
Mrs Judith Shelley, CRC LEME, Department of Earth and Marine Sciences, ANU, Canberra ACT 0200.
Ph 02 6125 7609
Fax 02 6125 5544
Email: Judith@ems.anu.edu.au
SPONSORSHIP AND TRADE DISPLAY
My organisation wishes to be a corporate sponsor (please select level):……………… # $100 (inclusion of material in satchel).
$500 (material in satchel, listing in, abstract/proceedings, +1 registration).
………………… $1,000 (full publicity including all above +2 registrations).
I enclose our cheque for $….. (make payable to CRC LEME, Australian National University send to Mrs Judith Shelley, CRC LEME, Dept. Earth and Marine Science, Australian National University, Canberra, ACT 0200).
Corporate Sponsor: ……………………………………
Satchel materials required by 30th April to Mrs Judith Shelley.
My organisation is interested in a trade display #
STUDENT SUPPORT
Student attendance at the conference will be subsidised to encourage student participation. A claim for student registration must be accompanied by a Head of Department verification.
I am a student and wish to register at the conference for the discounted rate of $100.
Student Name:…………………..
Verification by Head of Department
Head's name:…………….
Heads signature:……………..
Institution:………………….
I will be attending/presenting a paper/poster at the conference and wish to apply for assistance with registration and travel. These costs are not being covered from other sources.
Student Signature:………………..
ACCOMMODATION
Delegates will need to make their own accommodation arrangements. We suggest that you book accommodation early.
Motels
There are 6 motels in Cobar. All are within walking distance of the conference venue.
The Sundowner (formerly Barrier)
67 Marshall Street, ph 1800 854 576 or 02 6836 2304, fax 02 6836 2042
Town and Country
52 Marshal Street, ph 02 6836 1244, fax 02 6836 1383
The Oasis
Cnr Barrier Highway and Margaret Street, ph 02 6836 2452, fax 02 6836 1416
Hi-Way
Barrier Highway, ph 02 6836 2000, fax 02 6836 1409
Copper City
Cnr of Barrier Highway and Lewis Street, ph 02 6836 2404, fax 02 6836 3680
Cross Roads
Cnr Louth and Bourke Roads, ph 02 6836 2711, fax 02 6836 1028
Hotels
There are four hotels. They are all within easy walking distance of the conference venue.
Grand
38 Marshall Street, ph 02 6836 2032
Great Western
Marshall Street, ph 02 6836 2503
Empire
6 Barton Street, ph 02 6836 2725
New Occidental
Marshall Street, ph 02 6836 2111
Caravan Park
Cobar Caravan Park air conditioned on-site vans and cabins.
101 Barrier Highway, ph/fax 02 6836 2425
DEADLINE
24th April Submission of extended abstract and deadline for cheap registration.
N.B. Make sure you book your accommodation early
SAMPLE EXTENDED ABSTRACT: INCORPORATING INSTRUCTIONS FOR AUTHORS
John M. Smithl, Mary N. Person2 and Reginald O. Lith1
1Geoscience Australia, GPO Box 378 Canberra, ACT 2600
2Geological Company, 123 Rock Parade, Town, State Postcode
Abstracts are required CAMERA-READY hardcopyand also as a DIGITAL version on floppy, ZIP or CD-ROM disk (in Word 97 for PC or Office 98 for Mac).
This is an example of the required format. Please use good quality A4 size paper (296 x 210 mm). Margins should be 25 mm on the top, right and bottom and 30 mm on the left, which will give a type area the same as that delineated by the frame on this page. Do not print a frame around your abstract.
LENGTH OF ABSTRACT
Abstracts can be up to 5 pages in length with all pages in the required format. Authors are urged to use the full allotment.
FONT AND FORMAT
Use 14 point Times/Times Roman font for the title and 10 point Times/Times Roman for the text of abstract. The title should be in upper case, bold and centered. Leave one blank line between title and authors.
Use 12 point Times/Times Roman font for authors and 9 point for addresses. Indicate the address of each author by superscripts. If multiple authors, underline the name of the author who will give the presentation. Leave one blank line between author/s and address/es and between address/es and text of abstract.
All text should be single line spacing, with a single blank line between paragraphs – do not indent paragraphs. Text should be justified (flush with the left and right margins). Italic font may be used at the author's discretion. The organisers reserve the right to reformat and/or edit abstracts to fit available space.
HEADINGS
Headings (like LENGTH OF ABSTRACT or FONT AND FORMAT above) can be used if necessary. They should be 10 point Times/Times Roman font, left aligned, upper case and bold.
FIGURES AND TABLES
Black and White FIGURES and TABLES can be included in the abstract, and photographs and continuous tone illustrations will be accepted, however, authors should be aware that some image degradation may occur during printing. Colour illustrations will be accepted but will be printed in black and white only. Full-colour abstracts will be available on CD-ROM. Each figure/table must be cited in the text (Figure 1), and must have a caption or heading. Text may be placed besides figures and tables if they are less than one full page width.
REFERENCES
References may be included if necessary. If cited in the text or figures/tables, list them under a separate heading "REFERENCES". Please follow the example below, or consult the Australian Journal of Earth Sciences for the format of references. Second and subsequent lines to be indented 15 mm from left margin (hanging paragraph of 15 mm).
Smith J.M., Person M.N. & Lith R.O. 1996. Sample extended abstract: Incorporating instructions for authors. Geological Society of Australia Abstracts 38, 1-2.
Acknowledgements: If you need to acknowledge support or permission to publish your abstract, please include this under a separate, lower case, underlined heading at the end of your abstract.
Authors are required to obtain all relevant approvals for the publication of abstracts and any included figures/tables.