The Sydney Mining Club NOTICE OF LUNCHEON MEETING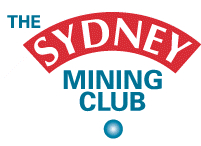 The 49th Sydney Mining Club Forum
and NM Rothschild & Sons
Presents an exclusive Christmas forum with
MIM Managing Director, Vince Gauci
"The Massive Turn-around of Our Last Great Aussie Icon"
Tattersalls Club, Thursday December 6th at 12.30 p.m.
Over the decades MIM has been blessed with resources and dogged by circumstances. But as the great Mergers & Acquisitions Rout of the Australian mining industry comes to a close, many are noticing that MIM is the last Aussie mining icon standing. Under this new scrutiny, many analysts are also noticing MIM has pulled off an astonishing turnaround perhaps one of the greatest ever.
There are strong signs that some of MIM's deepest roots of strategy are now holding. Once an embarrassment, MIM's coal stakes this year contributed 42% to the companies EBIT from 23% of revenue. Copper cash costs have been slashed from 90c/lb to 56c in the last five years. These gains have been in a degrading metal and equity market and Vince Gauci says If the present management team had not come to MIM some five years ago, this company would have gone out of existence. Managing Director since April, Vince hails from a Broken Hill mining family and has cold-chiselled his way up through many levels from face miner to MD using a work ethos first honed as a Broken Hill football team captain in the tough era of the Barrier Industrial Council. His deep competence and rather younger outlook could spell a very new future for MIM. Vince's exclusive Sydney Mining Club address will map for us MIM's extraordinary process of change. With its share price simmering over the dollar, analysts are developing much firmer views about this asset-rich diversified miner. MIM is as Australian as a bauhinia tree but whether it will remain one is becoming a pregnant question. This is a new MIM and a determined MD.
Presentation in .pdf
P.S. Christmas drinks are on us!
Don't miss out book now!
AusIMM students $10, AusIMM, AIG & SMEDG members $30, non-members $35.
NOTE: LATE BOOKINGS $10 EXTRA!!!
The Tattersalls Club is at 181 Elizabeth St. Ties and Jackets no longer required.
Thank you for supporting your Sydney Mining Club and for your interest in the current affairs and issues that drive our industry.
Booking Information for 1st November Fax bookings to 02 9416 2583 E-mail to: ausimm@lec.net.au
(Other inquires call 02 9416 0666 and ask for Sharon Johnson)
Name/s: …………….. ………………….
(PLEASE PRINT CLEARLY) (PLEASE PRINT CLEARLY)
Name on Credit Card: ………………………..
¨ Visa / ¨ Master Card / ¨ Amex / ¨ Diners Amount: ……………………..
Credit Card No.: ……………………….. Exp Date: …………..
Signature: ……………….. Phone No: ……………
E-mail Address: …………………
____ AusIMM, SMEDG, AIG Members $30 _____ Non Member $35 _____ AusIMM Student $10 RSVP BY 5pm, Monday 3rd December
Note: late bookings $10 extra!! The Tattersalls Club is at 181 Elizabeth Street Sydney adjoining the Sheraton on the Park. There has been a relaxation of dress rules at the Tattersalls and ties and jackets are no longer required (but let's not forget who we are….image over substance, people may be watching. And remember, clean underwear….one never knows when that out-of-control bus will result in emergency crews having to deal with your remains….avoid embarassment. Thankyou for your attention ).
---
Other Talks including those by Geoffrey Blainey, Ray Evans, Dick Zandee and Paul Gilding. and Trevor Sykes.