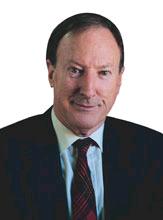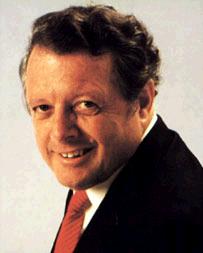 "Author, Ron Manners, says in the introduction "I hope you enjoy this quick skip through these selected events from Kalgoorlies formative century", but there is far more behind this modest invitation.
One suspects that the multi-faceted Manners may have initially set out to commemorate his illustrious familys involvement on the Western Australian Goldfields, but the final result is a grand sweep of Australiana and life in Australia's outback.
How these generations lived, worked, played and developed that persevering streak that climbs over all obstacles, is a timeless story for us today."
Any event with Ron Manners and Trevor Sykes both taking to the microphone is going to lift the eyebrows if not curl them!
Ron Manners is a miner so true-blue Kalgoorlie that his father was raised in a shack – the location of which now floats somewhere high above the Superpit floor. As you know, Trevor Sykes, our beloved Pierpont and scribe, is also a man with good dash of mining and Kalgoorlie flowing in his veins and the author/sleuth who has so magnificently exposed for us in his books like The Money Miners and The Bold Riders the powers and sometimes roguery upon which Kalgoorlie was raised. Don't we owe the existence of the Superpit to Alan Bond?
For the Sydney launch of Ron Manners book Never a Dull Moment, to which we invite you, both of the extraordinary authors will indeed grace the mike. It is a book of amazing tales from Kalgoorlie's formative century. Tales about Chas Manners life in that shack and such other gems such as the day in WW1 when with a band of Aussie soldiers he saw the Barron von Richthofen make his fatal crash to earth.
A terrier of freedom, a proponent of minimal government and an anti-tax-ophile, Ron is, unlike many of Trevor's subjects, a man who you can call colourful and mean it only as a compliment. He is also founder and non-executive chairman of tearaway mid-rank gold producer Croesus Mining NL.
Please join us for a sumptuous lunch at the Tattersalls Club to wet the new book's head (if you can do such a thing!). Prepare yourself to be steeped in rich mining history – and probably tears of laughter.
Regards
Sydney Mining Club NSW Minerals Council Julian Malnic John Tucker Chris Sabin
Books available for purchase at the lunch or to order your copy of "Never a Dull Moment", please print out the PDF order form here and Fax to (08) 9322 6788.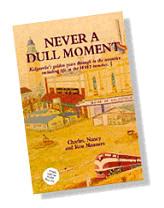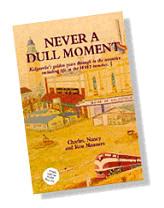 Click Here On Line for Lunch Booking Form