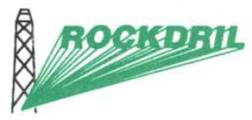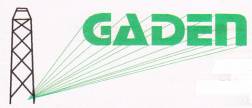 RE-UNION 2005
You and your partner are invited and expected to attend :-
THE BIGGEST EVER GET TOGETHER OF THE GREATEST  PEOPLE THAT WILL TAKE PLACE ON THE 1ST, 2ND And 3RD OF JULY THIS YEAR .
The venue is at 700 Pioneer Drive, Humpty Doo, NT. 0836.
Friday July 1st             The warm up day will feature a seafood spread late in the afternoon. Lets get started around midday.
Saturday July 2nd         The main day will start with a cooked breakfast. Lunch will be supplied . A BBQ and various spit roasted animals at around  dinner time. There will be a band .Maybe a surprise or two budget permitting.
Sunday July 3rd            The wind down / recovery day will start with a cooked breakfast and then who knows.
Come on one or all 3 days.
What to bring
· Yourself and your partner [kids welcome]
· Your Grog  – BYO
· Your swag ,tent etc. There is plenty of room to crash.- Or – take advantage of nearby accommodation . [see attached list]
· Any photos There will be a pin up board.
· If you have any left perhaps wear some Rockdril or Gaden clothing.
   What will be supplied
A great atmosphere with good friends a plenty

 

 

Plenty of room to pitch a tent or roll out a swag.

 

 

Food a plenty.

 

Esky space and Ice .

 

Food ,Tea ,coffee , etc. We hope to cater the food preparation at least for the main day.

 

 

Possibly some alcohol depending on budget see below.

 
HELP – We will be requiring the amount of $80.00 per person [kids free] to be paid with the RSVP advise. Any money over and above the amount needed to stage the event will be put towards alcoholic drinkees.
Questions –     Contact Gary Barlow    Ph.0011 66 53308771 or gbarlow@loxinfo.co.th
                        Contact Dick Dambergs Ph 0438 765326 or dick@mitchelldrilling.com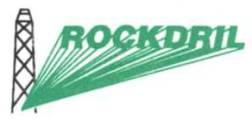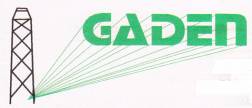 RE-UNION 2005
ARE you coming ????
If you are please let us know and enclose $80.00 per person .[kids no cost]
The reply and the payment will secure your place in what we are sure will be a great party. There has been a lot of interest shown in this.
180 names on our invitation list already and counting
Please reply no later than May 31st so that we can get the catering numbers, amount of hire equipment etc. right.
Please be advised that we will be there
[1] Name        ____________________________________
[2] Name        ____________________________________
[3] _____        Kids —   Please advise number of kids.
Please send reply to
Post                 Dick Dambergs ,45 Arkose Street ,Eight Mile Plains ,Qld   4113
E Mail             dick@mitchelldrilling.com
Payment of the $80.00 fee should be to Dick Dambergs  – Per
A]        Cheque
B]        Money Order
C]        Electronic Transfer to  ANZ bank
                                                    BSB #         014295
                                                    Access Select Account #    5043 33677    
                                                    A special account has been set up for the event.
Note. If the staging of this event finally costs less than the $80.00 per person, which we hope it does  – the money left over will go towards alcoholic drinkees for all.
LOOK FORWARD TO SEEING YOU THERE.
RE-UNION 2005
WHERE TO STAY
Unfortunately this function is clashing with the V8 Supercar race weekend in Darwin and accommodation is  tight in Darwin itself – but there are plenty of local options see below. It would pay to try and book ASAP as most hotels in Darwin are already heavily booked for race weekend.
For those wishing to camp at the venue there is plenty of room for tents, vans or campervans.
For those wishing to rough it there is a place available to hire swags and plenty of room to roll them out.
Some Local accommodation options are as follows.
Humpty Doo Homestay.  Ph. 0889 881147 (Joyce and Brian)
Mango Meadows Homestay Humpty Doo. Ph. 0889 884417
Humpty Doo Hotel Cabins. Ph. 0889 881372
Coolalinga Caravan Park Coolalinga. Ph. 0889 831026
Howard Springs Holiday Park. (Ross) PH. 0889 832907
Boomerang Motel + Caravan Park – Howard Springs. Ph. 0889 831202
Malaleuca Homestead Howard Springs. Ph. 0889 832736
Lakes Resort + Van Park Berry Springs. Ph. 0889 886277
Lake Bennett Wilderness Resort Lake Bennett. Ph. 0889 760960
Batchelor Resort Rum Jungle Rd. Batchelor.  Ph. 0889 760123
Batchelor Cara-village Batchelor.  Ph. 0889 760166
Rum Jungle Motor Inn Batchelor. Ph. 0889 760123
Adelaide River Inn Adelaide River.  Ph.0889 767047
Some Campervan & Motor home hire companies
            Britz Campervan Hire – Darwin.            Ph. 08 89812081
            Maui Rentals – Darwin.             Ph. 1300 363800
            Trailmaster Campervan Rentals Ph  1800 651202
            Hertz Campervans Darwin     Ph  08 89810188
Camping Hire. – they have tents and swags etc to hire. Speak to Mel. Ph. 0413757000.