SMEDG - NEWS & OTHER NOTICES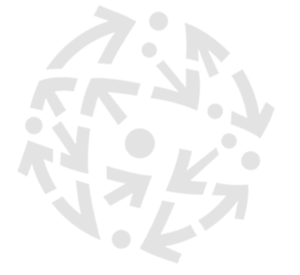 LINK TO ARCHIVES 2015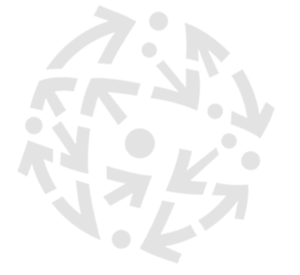 LINK TO ARCHIVES 2014 * LINK TO ARCHIVES 2013 * LINK TO ARCHIVES 2012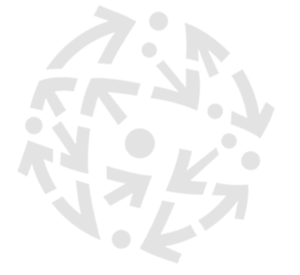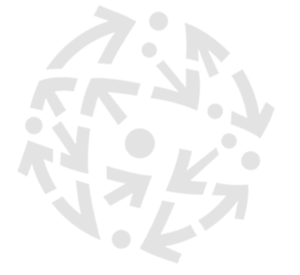 LINK TO ARCHIVES 2011 * LINK TO ARCHIVES 2010 * LINK TO ARCHIVES 2009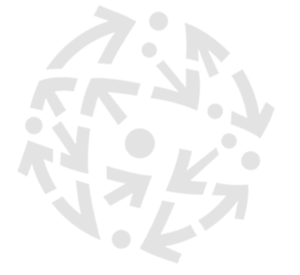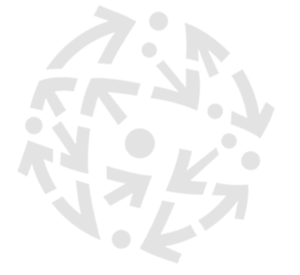 LINK TO ARCHIVES 2008*LINK TO ARCHIVES 2007* LINK TO ARCHIVES 2006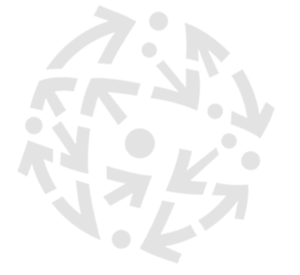 LINK TO ARCHIVES 2005*LINK TO ARCHIVES 2004*LINK TO ARCHIVES 2003
LINK TO ARCHIVES 2002* LINK TO ARCHIVES 2001 * LINK TO ARCHIVES 2000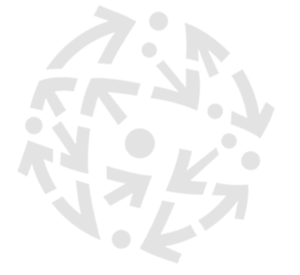 ---
---
---
---
---
---
---
---

---
---
SEG 2015 | World-Class Ore Deposits: Discovery to Recovery
Wrest Point Convention Centre, Hobart, TAS, Australia
September 27-30, 2015
Call for Abstracts - Invitation to Submit

---
---
---
Geologist Dan Wood was awarded Officer (AO)
in the General Division of the Australia Day Honours 2015.
The citation reads:
Adjunct Professor Daniel George Wood, Pullenvale, Qld. For distinguished service to the mining and resource industry, particularly mineral exploration, through contributions as a geologist, academic and in executive roles.

---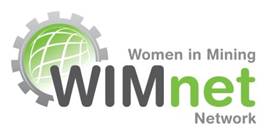 WIMnet NSW is proud to announce that mentee applications are officially open for the WIMnet NSW Mentoring Program 2015.

The WIMnet NSW Mentoring Program 2015 is the first and only face-to-face mentoring program for women working in the resources sector in NSW. The program runs from May to September 2015. For more information please visit:www.ausimm.com.au/wimnetnsw
We are also pleased to announce that carbon and energy management consulting firm, Energetics are proudly supporting the WIMnet NSW Mentoring Program by offering 2 fully-funded scholarships. You may apply for a scholarship via the mentee application found at www.ausimm.com.au/wimnetnsw.
Applications close Tuesday 3rd March 2015.
A special thank you to our valued sponsors: Orica, Metisphere, Downer, ANZ, Glencore, Energetics and Corrs Chambers Wesgarth. Thank you also to our venue sponsors: ANZ, EY and Corrs Chambers Wesgarth
For further information please click here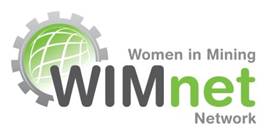 ---
---
---
---
Exploration in the House and NSW Minerals Council - 'Beyond the Rocks' Exploration Forum.
Information Here
Parliament House Theatrette, Tuesday 16th and Wednesday 17th June 2015
These events are free to attend but registration is required and will open in April 2015.
Exploration in the House will present results and progress of the geological investigations by the Geological Survey of New South Wales, including project highlights from the New Frontiers Initiative.
Beyond the Rocks Exploration Forum will provide updates on the latest in regulatory compliance, community engagement and environmental management. Speakers from government, industry and community will present the latest information and leading practices to ensure you are up to date on all the issues for NSW explorers 'beyond the rocks'.

Advice for Mining Professionals working overseas
Tax - Residency - SMSF's
Thanks to Neil Rutherford

Ian Plimer's Latest Book - Not for Greens

Order Form
Policies by greens, adopted by supine governments, have resulted in rising costs, increased taxes, political instability, energy poverty, decreased longevity and environmental degradation and they don't achieve their ideological aims. Wind, solar and biomass energy emit more carbon dioxide than they save and reduction of carbon dioxide emissions does nothing to change climate and only empties the pocket.
No stainless steel teaspoon could be made using green "alternative energy".
This book argues that unless the greens live sustainably in caves in the forest and use no trappings of the modern world, then they should be regarded as hypocrites and treated with the disdain they deserve.
The whole aim of practical politics is to keep the populace alarmed (and hence clamorous to be led to safety) by menacing it with an endless series of hobgoblins, all of them imaginary.
H. L. Mencken

Michael Dentith and Stephen T. Mudge have offered an excellent new text book
"Geophysics for the Mineral Exploration Geoscientist"

This high quality, beautifully produced, full-colour text book provides, in over 400 pages of text and diagrams, everything the mineral explorer needs to know about how geophysics is applied to mineral exploration. If you don't buy this book, you're not serious about being a mineral explorer!
Click here for details. Read them, then place your order.

---
PhD Project on offer from EGRU - FSE porphyry deposit, Philippines
Jeff Hedenquist, Antonio Arribas and Zhaoshan Chan will supervise a PhD project on the Far Southeast porphyry deposit (FSE, Philippines) at EGRU, James Cook University, Australia. If you are be interested in this PhD position, please open the link here or help pass on the information.

FSE is the type locality that proved the genetic link between porphyry and high-sulfidation epithermal deposits (Arribas et al., 1995; Mancano and Campbell, 1995; Hedenquist et al., 1998). It is also the site where mineral vectors in lithocaps that indicate proximity to the porphyry roots were discovered (Chang et al., 2011). Recently, Gold Fields has carried out >100km of drilling at Far Southeast, providing a 3-dimensional picture of this system over 2 vertical km to -700 m elevation, 400 m below the ore body. This provides arguably a unique opportunity to examine a porphyry system from the roots of the porphyry, through the main porphyry body, up to the mineralized lithocap.
---
---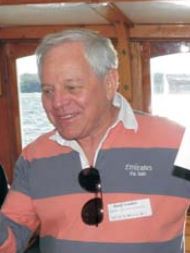 Geoff Loudon's speech to the University of Sydney Science Graduates, May 17th, 2013
Geoff's Speech - Text and Pro-Chancellor's Introduction
VIDEO
Video is best browsed with MS Internet Explorer




Ian Plimer addresses members of the UK House of Commons

Bob Carter and John Spooner's book - "Taxing Air - Facts and Fallacies about Climate Change"
with Bill Kininmonth, Martin Feil, Stewart Franks and Bryan Leyland
In this accessible and beautifully produced full colour book, The Age's brilliant political cartoonist John Spooner and leading environmental scientist Professor Bob Carter combine with colleagues to answer a series of critical and highly controversial questions about the politics and science of climate change.
Click here to read the Flyer

---
---
---
---
---
---
---
---
Recommended Reading

The History of the CSA Mine, Cobar by Ken McQueen


******************

The great Canadian Corporate mining disaster of 2002 to 2006
How Inco & Falconbridge missed the merger boat.
Jacquie McNish, Toronto's Globe and Mail

**************************************************************************************************** A reading selection from the "SMEDG Top Shelf"

Thoughts from the late Ray Soper in 2003

Trevor Sykes' Mining Hall of Fame Speech - Sydney Mining Club - 2000

Sir Arvi Parbo's address to the Melbourne Mining Club - 2001
****************************************************************************************************
---
---
Buy Geology of Queensland: a milestone in geological knowledge
The Geological Survey of Queensland (GSQ) invites you to purchase its new book,
Geology of Queensland,
a modern and comprehensive description and detailed analysis of the State's geology.


"The Hope Factor"
Mineral Discoveries in Australia, Papua New Guinea & The Philippines
A New Book by Tony Hope
Order Form
Endorsements


"Burke & Wills - The Scientific Legacy of the Victorian Exploring Expedition"
Edited by E. B. Joyce and D. A. McCann
Cover
Royal Society of Victoria - Info & Order Form
CSIRO - Info & Order Form
Thanks to Gnomic's Chrissy Maguire

---
Ian Plimer's Entertaining Book - How to Get Expelled from School

Order Form
Are pupils, parents and the public being fed political propaganda on climate change?
Now is your chance to find out. Professor Plimer gives 101 simple questions with answers for you to ask teachers, activists, journalists and politicians.
The rent-seeking alarmists of the climate industry fiddle the temperature record and withhold raw data, computer codes and information from scrutiny. Government propagandists bombard us with misinformation. Computer predictions of a scary future don't agree with measurements. In the past natural climate changes have been larger and more rapid than the worst case predictions - yet humans and other species adapted. Is human-induced global warming the biggest financial and scientific scam in history? If it is, we will all pay dearly.
The whole aim of practical politics is to keep the populace alarmed (and hence clamorous to be led to safety) by menacing it with an endless series of hobgoblins, all of them imaginary.
H. L. Mencken

---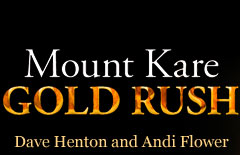 Enjoy the music while you peruse the site and spare a thought for Andi Flower who, very sadly, is no longer with us.

---
~~~~~~~~~~~~~~~~~~~~~~~~~~~~~~~~~~~~~~~~~~~~~~~~~~~~~~~~~~~~~~~~~~~~~~~~~~~~~~~~
---
---
---
Vale - Obituaries - Remembrances - Memorial Pages
---
---
---
~~~~~~~~~~~~~~~~~~~~~~~~~~~~~~~~~~~~~~~~~~~~~~~~~~~~~~~~~~~~~~~~~~~~~~~~~~~~~~~~
Teacher Earth Science Education Programme
Teacher Earth Science Education Programme (TESEP) is seeking partners to help fund this initiative to encourage more secondary school students to consider careers in earth sciences.
TESEP has received many new partners including the Australian Institute of Geoscientists (AIG) and the Geological Society of Australia (GSA), university groups from Macquarie, Sydney and Melbourne and companies such as Woodside, Beach Petroleum and GeoDynamics. In addition TESEP has partnered with the Australian Science Teachers Association (ASTA). ASTA has agreed to administer the business operations of TESEP and provide all necessary logistical support in running the TESEP workshops and other activities.
TESEP has developed a national plan to run teacher professional development workshops on key areas of topical interest and curriculum relevance between 2008 and 2010 and may be in a position to commence operations mid year. However, to ensure we can commence in 2008 we need further partners to come on board. Only a few more partners and we will be assured of commencing this year but if we get many more we can be not only certain of starting but confident of really making a big impact as we go forward into 2009 and 2010.

~~~~~~~~~~~~~~~~~~~~~~~~~~~~~~~~~~~~~~~~~~~~~~~~~~~~~~~~~~~~~~~~~~~~~~~~~~~~~~~~
CLIMATE COMMISSION - THE CRITICAL DECADE. New South Wales climate impacts and opportunities

Be very afraid, be very guilty, don't argue, all truth resides with THE CLIMATE COMMISSION. They're by, for and from the Government, all the data is from Government agencies, all the predictions derive from Government agency computer models and they're here to help and save us ---- from ourselves..... Read it, review the source data and see for yourself.

Then read James Delingpole's excellent recent UK-published work "Watermelons: How the Environmentalists are Killing the Planet, Destroying the Economy and Stealing Your Children's Future". It's also available in the US, and in Australia as "Killing the Earth to Save It". His website is www.jamesdelingpole.com.
But, notwithstanding the sceptics' courageous efforts, the crap continues....
CLEAN ENERGY REGULATOR
which contains
Liable Entities - the 'Big Polluters'....
with
Liable Entities Public Information Database (LEPID)
Update from Joe Aston's Rear Window, AFR, Tuesday 16th October 2012 following Senate Estimates quizzing:
New Canberra headquarters, for Greg Combet's crew at the Department of Climate Change and Energy Efficiency, designed by an architect known as Nishi with the internal fit-out budgeted at $20.5 million.The headquarters will have a stainless steel wine cabinet in the executive dining room facility, $200,000 was budgeted for whitegoods including $20,175 for Nespresso coffee machines in eight staff kitchens.....so the workers (presumably members of working families) won't have to leave the building......
~~~~~~~~~~~~~~~~~~~~~~~~~~~~~~~~~~~~~~~~~~~~~~~~~~~~~~~~~~~~~~~~~~~~~~~~~~~~~~~~
---
---
Jupiter, the Planets and the Weather - Sam Warren Carey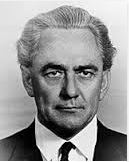 ---
---
---
A LINK FOR GREENHOUSE SCEPTICS
AND ANOTHER
for those of you who need to know just how CO2 performs....
Kim's Words of Wisdom..... Climate change never stops - it's changing all the time and, while we don't have a choice, I'll take warming over cooling any day.
Ice sheets are a bugger to grow stuff in......
&
Nature abhors a vacuum. On this very dynamic, life-infested planet, any organism that can will exploit any abundance of any element, molecule or compound that's available for it to consume, to build with or on until balance is restored. Keep calm, and try and get out more.
Subversive, but entertaining stuff from the Anthropogenic Climate Change Sceptics (Militant Wing)


Hmmm.....
"Where disbelief in the possibility of an earthquake, a tornado, or a flood is strong, the resultant damages from the event are likely to be greater than where awareness of the danger leads to effective precautionary action" Burton I. and Kates R., 1964, "The Perception of Natural Hazards in Resource Management", Natural Resources Journal, vol.3, pp. 412-441.



***** Philosopher Shawn Alli shares his thoughts.... *****





~~~~~~~~~~~~~~~~~~~~~~~~~~~~~~~~~~~~~~~~~~~~~~~~~~~~~~~~~~~~~~~~~~~~~~~~~~~~~~~~

See also:
'Antipodean England'? A History of Drought, Fire and Flood in Tasmania from European Settlement in 1803 to the 1960s.
by Kathryn Evans BA (University of Tasmania), MA Public History (Monash University)
A thesis submitted in fulfilment of the requirements for the Degree of Doctor of Philosophy at the School of Geography and Environmental Studies, University of Tasmania (January 2012).
---
---
MINES & WINES CONFERENCE 2006
The Presentations, Abstracts and Powerpoints now available - Click Here
---
---
Gnomic Exploration Services always has places for more Mineral Exploration Geologists, Lab and Field Technicians and other exploration & mine personnel
E-mail here for details
Review the Gnomic Web Site for Australia-wide and Overseas Opportunities


---
| | |
| --- | --- |
| | Ron Manners' Various Books - Kalgoorlie Histories --- "Never a Dull Moment" and "Kanowna's Barrowman" |
---
---
---
TERRA SEARCH
Specialists in Mineral Exploration and Computing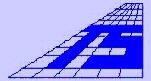 ---
---
---
---
---
Recommended Reading
"Mining in the Next 20 Years" - Cordilleran Roundup Presentation
Dr Norman B. Keevil, Teck Cominco Limited, January 29th, 2003

---
Mineral Exploration Photos
Images from Gnomes around the Planet
If you're a Gnome from the past, and want to get in touch -
e-mail here. Visit the the photo gallery Gnomic Photo Gallery


---
The Correspondence Page has information about Geoff Derrick's Century Zinc Mine Atlas
So go L


K!
---



AIG HANDBOOK 5

Structural Logging of Drill Core
Roger Marjoribanks
.pdf Flyer Here
---
---
"Geological Retrospective" - "Has Much Changed for the Better?" - "For the Worse?"
OR - "Plugger's Dog - A Busy Hound?" A time-trip to 1997 .....remember Busang....?
with Geoff "Nostradamus" Derrick.

Other Busang Memories from Terry Leach

Alteration and Mineralisation in the Busang Gold Prospect, East Kalimantan, Indonesia
Alteration and Mineralisation in Drillcore from the Busang Prospect, East Kalimantan, Indonesia
---
*AMIRA's Data Metallogenica Centre has been updated. Information on progress, sponsors and supporters is available by Clicking Here
If you aren't aware of this amazing rock and mineral collection from orebodies from around the world then you should be!
Annual unlimited access subscriptions are being made available for $200, and to SEG members at a 50% discount (A$100) as SEG provided substantial financial assistance in the early days of Data Metallogenica's conception.
Various corporate subscriptions are available.
* AIG has a Video Library of Conferences and Presentations.
---
The following Videos are available for loan:
Exploration Strategies Symposium 2001
Murray Basin Mineral Sands
NSW Integrated Tectonic Structural and Geophysical Maps
NSW DMR Investment Conference
After 2000-The Future of Mining-AusIMM
"Exploration Under Cover" (Abstracts)
SMEDG Talk-Kempfield
David Lowell at SMEDG
and, also, at the Sydney Mining Club.
Details from David Timms 02 9482 8833
---
COMMENTS PAGE

...and for the trips down memory lane....

---
---
RevolverMaps SMEDG Visitor Map
The globe is interactive: enlarge or rotate and see yourself on SMEDG

SMEDG - MINERAL EXPLORATION - GEOLOGY - GEOCHEMISTRY - GEOPHYSICS - MINE DISCOVERY HISTORIES
---
---
---
---
---
---